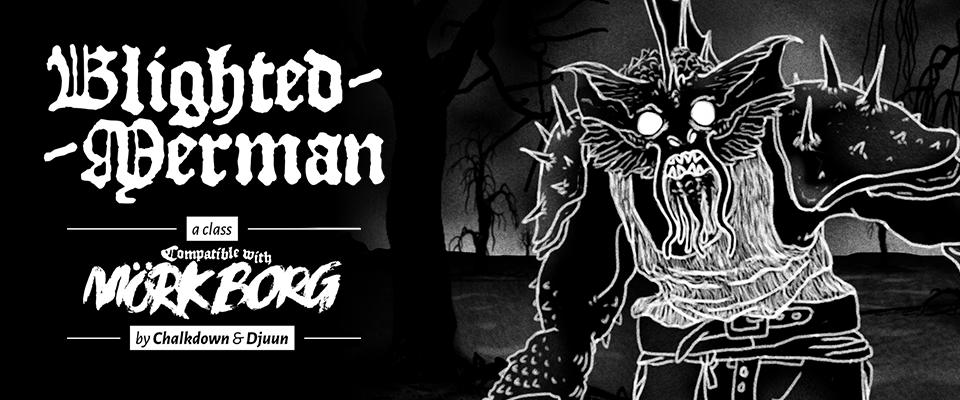 Blighted Merman - for MÖRK BORG
You are a creature of the ocean, no longer a wretched landlubber. Dragged into the Endless Sea by curse or witchery and spat out a twisted form, changed forever. What is left of your humanity is perverted by the tides and the salt-soaked waters that you now call your home.
An optional character class for MÖRK BORG, featuring a grim past among the waves and a troubled future as a mutated terror.

---
You can easily generate a Blighted Merman via Karl Druid's SCVMATORIUM.
This class is also part of The Mausoleum of Waves, a series of nautical adventures, part 1 available below!
---
Blighted Merman is an independent production by Chalkdown & Djuun and is not affiliated with Ockult Örtmästare Games or Stockholm Kartell. It is published under the MÖRK BORG Third Party License.
MÖRK BORG is copyright Ockult Örtmästare Games and Stockholm Kartell.
Download
Click download now to get access to the following files:
Blighted Merman v2.pdf
821 kB